Jade Helm military drills begin without media access, Twitter blows up
Published time: 16 Jul, 2015 00:43Edited time: 16 Jul, 2015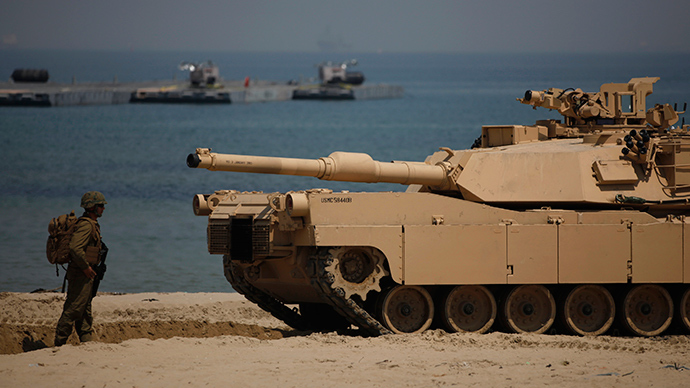 The controversial military drill spanning seven states known as Jade Helm 15 has officially begun, but with no media allowed to cover the exercises, people have taken to Twitter to speculate on and poke fun at the hysteria surrounding the war games.
READ MORE: Jade Helm 15: What you need to know about 7-state Pentagon super-drill
Expected to feature more than 1,200 troops from all US military branches, including some 200 Special Operations forces, the drills are scheduled to last until September 15. Little is officially known about the drills, but analysts have suggested they may be simulating scenarios in which American troops engage Islamic State militants in the Middle East as well as other adversaries.
The multi-state operation has drawn criticism and spawned conspiracy theories, however, ever since a map showcasing Texas and Utah as "hostile" territories. While declaring various lands "hostile" and "friendly" may be normal for a simulated war game, the map nevertheless triggered speculation in Texas that martial law might be just around the corner.
While Jade Helm has only just started, reports from outlets such as the New York Times, the Guardian, and local media stated that little, if anything, actually happened on the first day.
Still, small pockets of activity were noticed outside Camp Swift in Bastrop, Texas, where a convoy of National Guard troops was seen moving on Wednesday, according to the Houston Chronicle.